Test : Seba KSJ by Chloe Seyres
Testing skates is never easy. You can get very different conclusions according to
the testers. We thus decided to compare our test with Chloe Seyres's remarks. The
international skater gives her opinion about the Seba KSJ (Kim Sung Jin) Skates…
SEBA KSJ REVIEW BY CHLOE SEYRES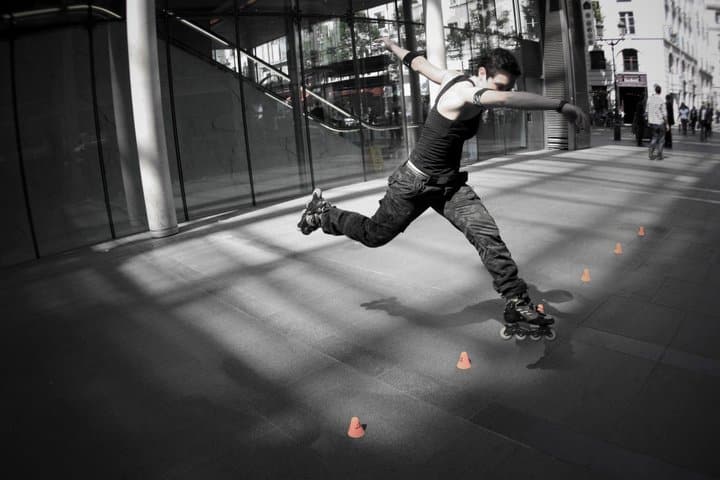 "I would like to go back over a couple of points of the test for which I do not share all the remarks. I think it's mostly a question of built, I'm 1m55 and I don't go around these skates the same way a 1m75 man does.
Let's remember that the KSJ is an Asian skater's pro-model, and that it is mainly destined to Asian skaters – the not very tall and not very hefty kind."
Softness/hardness
Most of the girls with whom I talked about this point think, like me, that for front bending the KSJ is much more agreeable than the iGoR, the bending of which is hardly working for us who are not heavy/tall enough to bend the cuff. The prize for front-bending at Seba's still goes to the Carbon, but the KSJ is a good compromise.
As for sitting tricks, let's note that the KSJ has this particularity not to have a heel piece under its sole – contrarily to the rest of Seba's models (at Kim Sung Jin's request). You just have to add one to be better placed for sitting tricks.
Comfort
About the friction around the ankle… this problem is most of the time quite common with cuffs (depending on the sizes, there is more or less margin in-between the top of the liner and that of the cuff) biting your ankles – particularly the carbon cuffs. With the triangle cuff, there is no more ankle abuse!
Support and tightening
The triangle cuff being completely open on the front, lacing up to the top becomes almost necessary (whereas it's just optional with a "classic" cuff). I would advise to lace up only to the last but one hole, letting the Velcro strap tightening the very top, in order to get a better freedom of movement.
Micrometric strap
The micrometric strap on the top of the foot is situated lower than on the other Seba models, which conveys new support sensations. Indeed it is quite short for strong and large feet (let's not forget that basically, the KSJ is destined to slim Asians)… Just change to a bigger-size strap.
It is the main novelty of the KSJ. More open, it conveys more freedom and more amplitude for the ankle movements – this system is particularly appreciated by expressive freestylers. Warning: it is necessary to have strong ankles as they are not assisted – unlike with a classic cuff.
Frame
The frame is not centered like that of the iGoRs. It is better placed under the heel for small boot sizes – whereas with the iGoRs it tends to be a bit more on the back or far more on the front.
Conclusion
Indeed the KSJ is not aimed at all kinds of skaters. It is reactive and in the meantime gives a huge freedom of movement… which can be puzzling – or totally awesome ;)
Advanced skaters will probably appreciate more its technology. The KSJ remains a skate primarily destined to Freestyle disciplines… and to not-tall or hefty people! Designed for Asians, it thus adapts very well to European girls (and less well to European guys who usually turn towards more robust models like the iGoR.)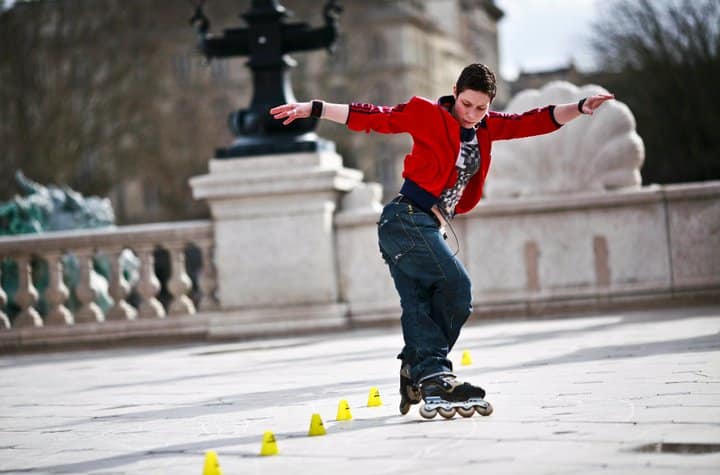 Links
Written by Chloé Seyrès
Photos: Keanoush Zargham, Greg Mirzoyan and Alfathor
Auteur