"Roller Girl" by Victoria Jamieson
Victoria Jamieson (aka Winnie the Pow) recently published a new novel from Edition 404 about Roller Derby. She plays Roller Derby herself at the Rose City Roller in Oregon and invites us to accompany the little Astrid on her discovery journey to Roller Derby.
About Roller Girl
The history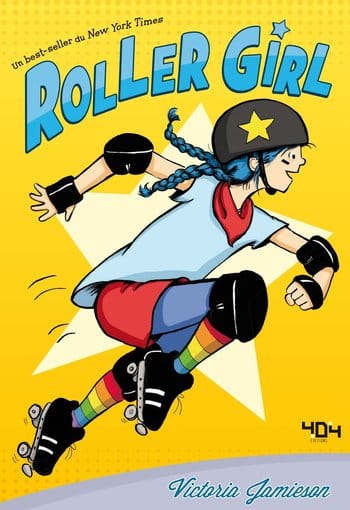 Astrid is 12 years old and spends most of her free time with her best friend Charlotte. They do everything together. Astrid's mother often tries to get them to boring cultural excursions (like museums, expeditions). One day, she takes her daughter on a roller derby game to assist.
Astrid is so enthusiastic about it that she immediately wants to participate in the next stage. Charlotte, however, is less enthusiastic about it. She would rather go to a dance class. Gradually, the gap between the two girls is getting deeper, since both interests are so contradictory. Their friendship ends in an argument about vanities.
The beginning is not easy for Astrid, she often crashes, but she remains brave and continues. She makes great progress and discovers this new world that fascinates her a lot. Astrid can build a sponsorship with her favorite player who helps her with advice.
Astrid's goal is to participate in a competition (junior category) for Rose City Roller as a jammer. She quickly finds a new girlfriend, who includes her in the family of the Roller Derby and explains her all the rules.
Comment
The simple and childish style of writing makes the book very vivid and adorable for young readers. In this novel, the young readers will also discover topics and questions about friendship, self-awareness, assertiveness and the question of identity. The readers experience the development of the young girl from her first hair coloring up to the provocation of the mother with fake piercings. Also Roller Derby fans will not be disappointed, because they will quickly find their memories and anecdotes of their experiences in this lovely book.
Roller Girl also treats of stereotypes, such as girls prefer to go to a dance class, rather than to a dangerous team sport. This will for sure put a smile on everyone's faces.
You will undoubtedly find parallels to real players, since the author orientated herself on real characters. The author was also inspired by her own experience with the roller derby players, who brought a relief into their history.
A French translation is available
The original edition was written in English and translated into French by Chloé Seyres (aka Kozmic Bruise, a roller derby player). So you can say her work has remained loyal to the Roller Derby!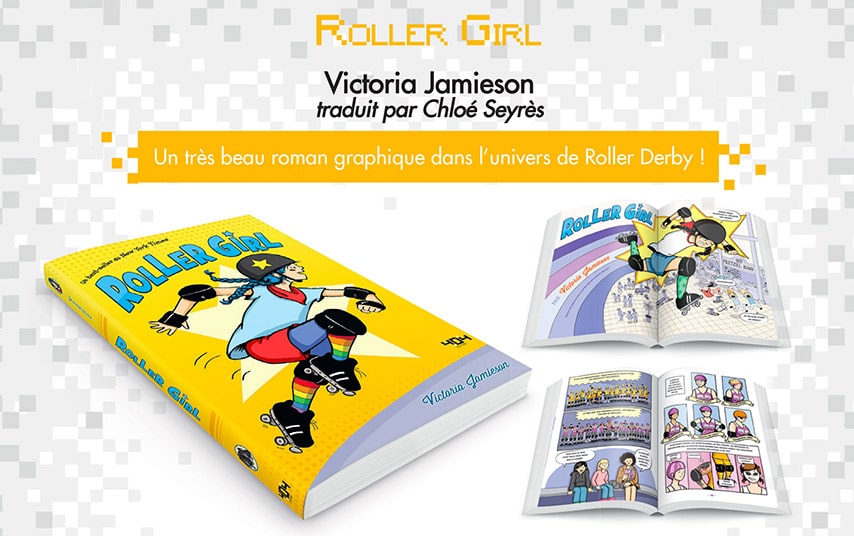 Technical information
Title: Roller Girl
Author: Victoria Jamieson
Translated by: Chloé Seyres
Published by: 404 Editions- un département d'édi8 – 12 avenue d'Italie – 75013 Paris
Date of issue: September 2016
Price: 9,95 €
ISBN: 979-1-0324-0051-7
Auteur