Inline skating bibliography
You will find in this column some of the most reknown book about in line skating. Another column is dedicated to the french bibliography…
History of Roller Skating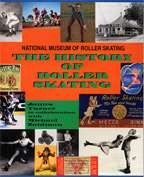 Author: James Turner & Michael Zaidman
Collection: NC
Edited by: National Museum of Roller Skating (Lincoln, Nebraska)
Release date: 1997
Address: 4730 South Street P.O. Box 6579 – Lincoln, Nebraska 68506
Pages: 112
ISBN : 0-9658192-0-5
Price: NC
The Evolution of the Roller Skate: 1820 – Present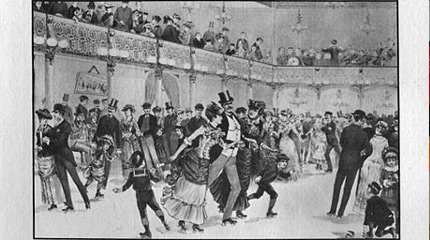 Author: Scott A. Wilhite
Collection: NC
Edited by: National Museum of Roller Skating (Lincoln, Nebraska)
Release date: 1994
Address: 4730 South Street P.O. Box 6579 – Lincoln, Nebraska 68506
Pages: 150
ISBN : nc
Price: nc
1st In-Line
Author: Mark Heeley
Release date: 1996
Pages: 128
Commentaire : Full-color large format book with excellent illustrations of equipment, technique, and maintenance.
Fitness In-Line Skating

Author: Suzanne Nottingham& Frank Fedel
Release date: 1997
Pages: 176
Commentaire : 48 different workouts grouped across six different training zones of increasing difficulty.
Get Rolling
Author: Liz Miller
Release date: 1998
Pages: 139
Commentaire : Expanded edition of one of the first inline how-to books. Now with photographs.
In-Line Skating

Author: Mark Powell & John Svensson
Release date: 1993
Pages: 127
Commentaire : Black-and-white photos, drawings, and text introduce the reader to all facets of inline skating.
In-Line Skating Basics

Author: Cam Millar
Release date: 1996
Pages: 96
Commentaire : Plenty of step-by-step instructional color photographs geared towards the recreational skater.
Speed on Skates

Author: Barry Publow
Edited by: Human Kinetics Publishers
Release date: sept. 1998
Pages: 368
ISBN : 0880117214
Summary and comments/Table des matières et commentaires
Commentaire : Become a smoother, faster, and better-conditioned skater–on asphalt and on ice. Speed on Skates provides detailed instruction and drills to master basic to advanced techniques for every speedskating discipline–in-line, long-track, short-track, marathon skating.
Elite skater and coach Barry Publow explains the mechanics of efficient skating form, training exercises and schedules for achieving optimal performance, and. racing strategies and tactics that will give you an edge in competition.
Equally valuable for inexperienced competitors and elite racers, Speed on Skates is the best and most complete guide to speedskating technique, training, and racing. Get smart, get your skates, and get going–faster than ever !
Merci à Olivier P.
"How To" In-Line Skating Flipbook Series
Author: Stephen Baum
Release date: 1997
Pages: 24
Commentaires : Spiral-bound pocket-sized references illustrate technique for all skating levels. Perfect size for back pockets, the hard cardboard binding might save your backside!
Roller-Derby to Roller-Jam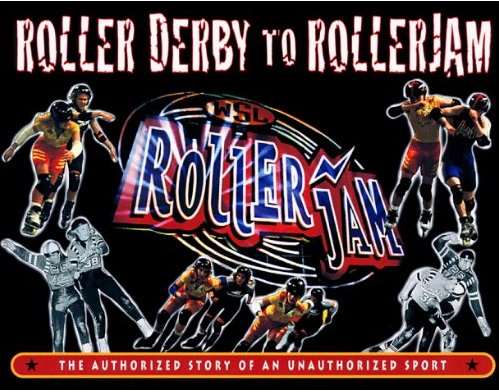 Author: Keith COPPAGE, Baron WOLMAN
Editeur : Squarebooks
Release date: 1999
Pays : USA
Format : 10.5 x 8 x 0.4 inches, 1.4 pounds
ISBN :0916290808
Roller babes – The Story Of The Roller Derby Queen
Author: D. M. Bordner
Editeur : Universe.com
Release date: 2005
Format : Broché: 260 pages
ISBN : 0595376754
Derby Girl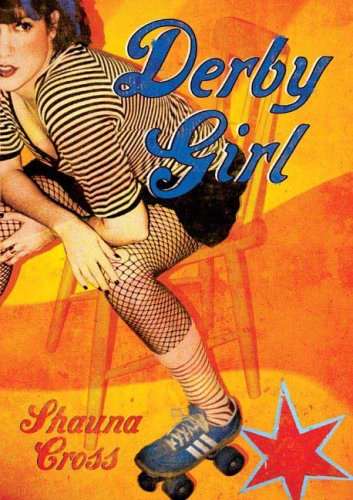 Author: Shauna CROSS
Editeur : Henry Holt
Release date: 2007
Pays : USA
Format : 234 pages
ISBN : 0805080236
Roller-Derby : The History and All-Girl Revival of the Greatest Sport on Wheels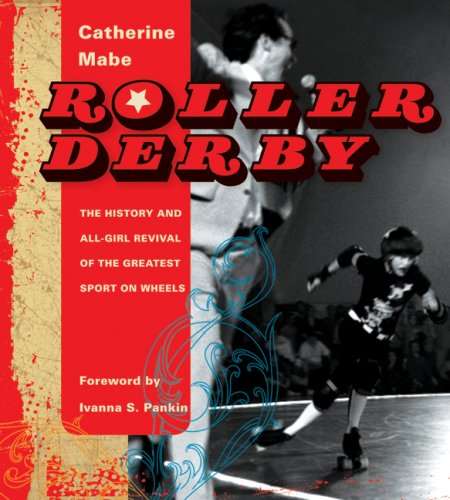 Author: Inspector DeKok series, A.C. Baantjer, Catherine Mabe
Editeur : Fulcrum Publishing
Release date: 2007
Pays : USA
Format : 159 Pagesillustrée
ISBN : 1933108118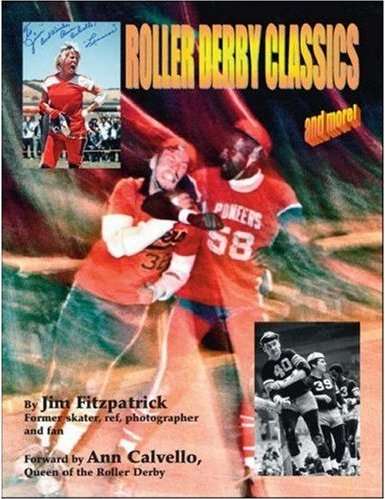 Texte : Alfathor, Serge Rodriguez
Photos : droits réservés
Auteur