Season opening in Holland for the professional Team Powerslide Matter
Par COMMUNIQUE DE PRESSE | Publié le 25 July 2020 | Mis à jour le 25 July 2020 | Catégories : Speed-skating | Sous-catégories : Article actualitéArticle actualité | 1786
| Tags : bart swingsPascal BriandPowerslide MatterFelix Rijhnenteam Powerslide Matter
The professional team PS_MATTER will start the season soon in Deventer (Netherlands) for a criterium marathon. For this race, Bart Swings (Belgium), Felix Rijhnen (Germany), Jason Suttels (Belgium), Jan Martin Mende (Germany) et Flavien Foucher (France) will be at the start to make the race as spectacular as possible. Félix show recently he was in a world shape […]
The professional team PS_MATTER will start the season soon in Deventer (Netherlands) for a criterium marathon. For this race, Bart Swings (Belgium), Felix Rijhnen (Germany), Jason Suttels (Belgium), Jan Martin Mende (Germany) et Flavien Foucher (France) will be at the start to make the race as spectacular as possible. Félix show recently he was in a world shape after the one hour record and now as a team captain it's finally time to race with the guys.
Felix Rijhnen (GER), captain of the team
" It's time to race and get back on our fast 125mm Matter wheels. Racing in holland is always amazing and we are proud to join Deventer marathon with such a nice team. I hope that many skater will also join and that organiser reach the 125 skater limit too as a magic number. "
The team will stand in Heerenveen for a training camp till the race in Staphorst doing some intensive training, test new product and doing also some media training session.
Pascal Briand (FRA), team manager
" Netherland is booming for skating now and it's a pleasure to bring the team where skating is a passion. The tea will also visit the office of our partner BIORACER and bring feedback in product development. Stay tune and check out our Instagram to see all the product of POWERSLIDE and MATTER brand.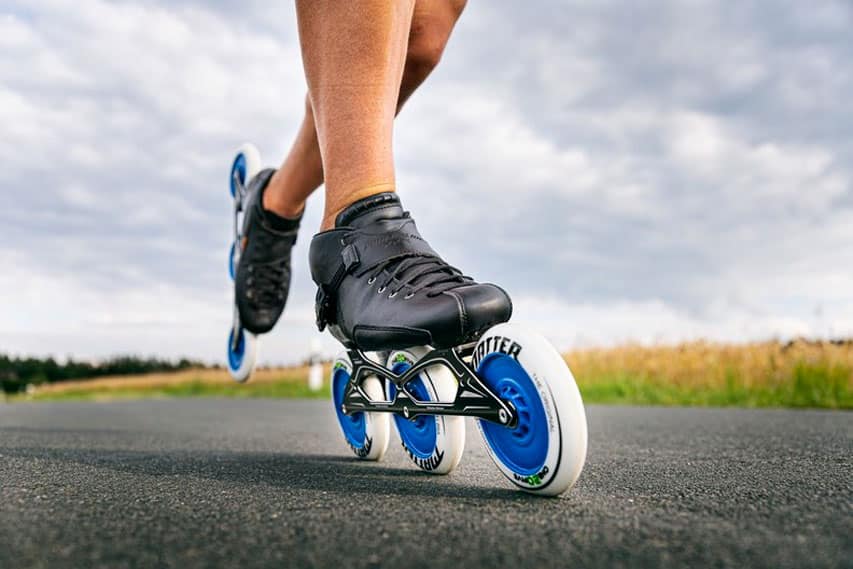 Auteur
COMMUNIQUE DE PRESSE
''Press Release''
Le communiqué de presse est le meilleur ami du journaliste en panne d'inspiration ! Merci à l'ensemble des clubs qui nous font parvenir des informations sur leurs événements à venir, leurs résultats de matchs ou de courses et bien d'autres choses utiles à partager...