World Tour on the track of Yeosu: The Singaporean Delegation
The delegation of this State-city of South-East Asia brought only one skater to South Korea, which didn't make the Indonesians happy since they expected to get an idea of the general form of one of its main opponents for the South Asian Games! Why was Jireh Goh En Ci the one and only representative of Singapore to do the trip?
World Tour on the track of Yeosu: The Singaporean Delegation
Stage 5: Welcome to Singapore!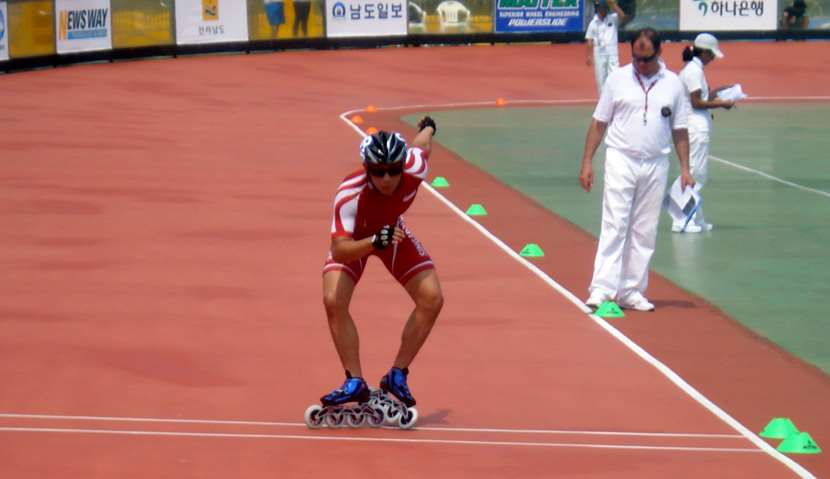 In Yeosu, Jireh Goh was the only representative of the 4th country in the world as for purchasing power (after the Qatar, Luxembourg and Norway). He is in the Senior category and he started speed skating only five months ago. As a freestyle expert, he's been spotted by speed skaters who prepare for the South-East Asian Games. They are looking for support to try to scrape places at the ranking of the States in this part of Asia – Singapore is currently 3rd behind Thailand and Indonesia – and they managed to convince Jireh Goh to join them in order to take part in the long-awaited South-East Asian Games.
But where were Jireh's compatriots? Why weren't they in Yeosu? To these questions, the representative of the delegation, alone, explains that "they are more experienced and they didn't consider it was necessary for them to go to Yeosu. Anyway, at this time of the year, they are working." Their objective of the season remains the Sea Games and nothing more!
Skating in Singapore
On the commercial crossroads between Pacific and Europe, it's not unusual to bump into a couple of freestyle specialists here and there. However, speed skating specialists are rarer. As for the clubs, "there are no real clubs", Jireh says and he adds that "schools have their own facilities".
That is to say that there is no facility specifically dedicated to speed skating, and trainings take place on the road.
Preparation to the World Championships?
Just like for the Indonesians, taking part in the World Championships is not an end in itself. The races in Yeosu were part of the preparation of the team for the Sea Games, no more and no less. Once again, Mister Begg is in charge of the team's training. Bill is definitely everywhere in South-East Asia! He coached Jireh and his team mates several times with a view to their taking part in the Games. "About the World Championships in particular, there was no real preparation since these championships were part of the preparation program for the Sea Games."
Means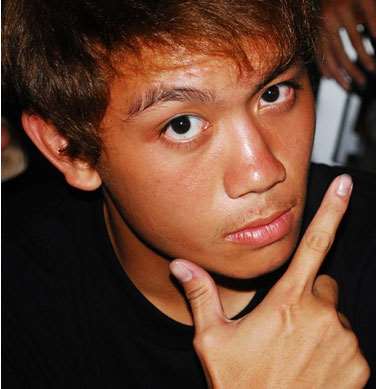 In terms of financial support, the young Singaporean advanced the money but will be integrally refunded by his federation when he comes back. Besides, he is sponsored by MicroSkates and Hyper Singapore.
What's next?
Even if he is still discovering the discipline, Jireh didn't hesitate to tell us which nations would be the best at the championships: Columbia, Taiwan and South Korea… A faultless forecast. Back in Singapore, he'll tell the feats of these nations' champions to his team mates of the national team, and make them want to take part in the next World Championships in Rome. Maybe we'll have the pleasure to discover a bigger Singaporean team in Italy in 2012…
Useful Links
Official WebSite of the Event
Jireh Goh's Freestyle Interview
Episode 10: World Tour on the Track of Yeosu: Welcome to Australia!
Episode 09: World Tour on the Track of Yeosu: The Argentinian Delegation
Episode 08: World Tour on the track of Yeosu: Welcome to Chile!
Episode 07: World Tour on the Track of Yeosu: Venezuela
Episode 06: World Tour on the Track of Yeosu: The South-East Asian delegations
Episode 05: World Tour on the track of Yeosu: The Singaporean Delegation
Episode 04: World Tour on the Trach of Yeosu: The delegation of Indonesia
Episode 03: World Tour on the Track of Yeosu: The South-African delegation
Episode 02: World Tour on the Trach of Yeosu: The Pakistani delegation
Episode 01: World Tour on the Yeosu track: the Indian delegation
By Léa Réguer-Petit
Translated by Close Yr E's
Auteur