Pakistan at the World Championships in Italy
Who does not remember the Pakistanis at the World championship in Yeosu in 2011? In South Korea, nobody missed the couple of Pakistani skaters race with old plastic roller skate shoes on Yeosu track. Have any things changed ever since Yeosu?
"Think about the people of Pakistan, not the government!"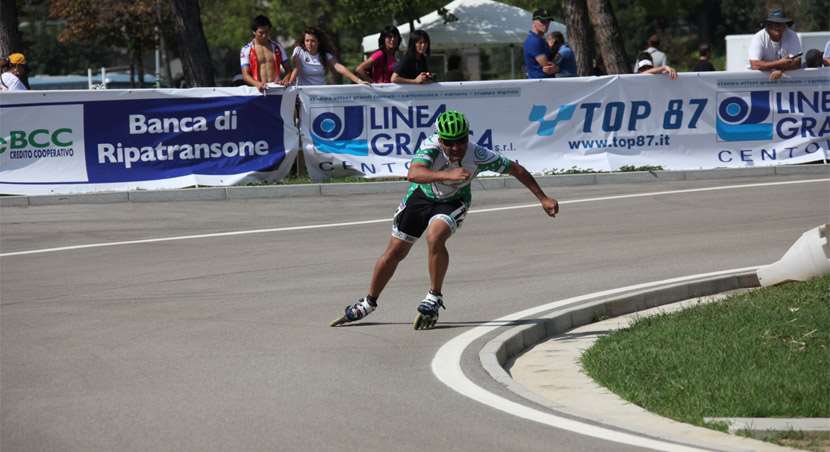 Pakistan was in Ascoli and San Benedetto del Tronto for the World Championship, let's go meet them again and see if things have evolved since last year…
In 2011, we had been very well welcomed by the Pakistanis. For sure, on that particular point, Pakistanis have not changed at all. We were very happy to see them again in Italy.
The delegation of Pakistan in 2012
Whereas they were ten Pakistanis in South Korea in 2011, they were only three competitors in Italy in 2012: two Senior men (Mohammad Ishaq and Meher Ahmad) and one Junior man (Meher Ashfaq).
The reason is quite simple and due to a complex diplomatic situation in Pakistan. The diplomatic environment was one of the arguments given last year to justify why there was no woman in the delegation. Mohammad had promised that in 2012, he would come to Italy with a delegation made of men and women. That was without taking into account that it would be harder to get a visa in 2012 than in 2011, even for the men. That is actually why they were only 3 people to be able to make it to Italy this year.
Mohammad explains that the Italian consulate never answered to the solicitations of the Pakistani Federation, so that all skaters who intended to go to Italy could get their visa. Mohammad explained that European consulates keep focusing on negative aspects instead of looking on and for positive ones. The Italian consulate found all excuses not to deliver any visas in Pakistan. And indeed, the only skaters present in Italy got their visas from elsewhere. Two of them, Meher Ahmad and Meher Ashfaq, were students in South Korea this year, and the South Korean Roller Sports Federation helped them get their visas to go to Europe. Concerning the third one, Mohammad, he is not only a Pakistani but also an American which helps a lot when he must travel.
Mohammad says that Pakistan will never help until one Pakistani manages to get a medal…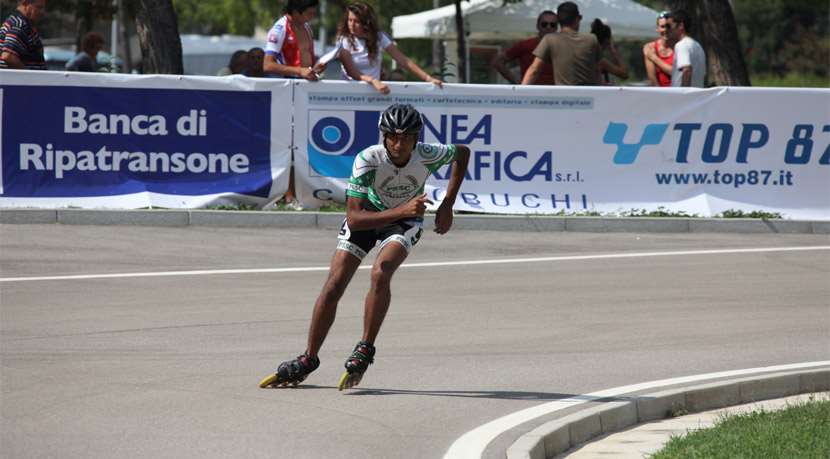 South Korea, USA, and… Pakistan!
If the two Mehers decided to go study in South Korea, this is notably because they knew that they would be able to skate there. This is also because South Korean skaters have been helping Pakistani skaters lately, in terms of accommodation or coaching. They also provided skating supplies such as wheels. The USA also helps in different terms.
Thanks to the helps of these two countries, the athletes who skated in Yeosu with plastic skating shoes now have proper roller skates. All of them made good progress.
The aims of the skaters in Italy: "Make the other people think about the people of Pakistan, not the government!"
As far as speed skating and sporting results are concerned, the aim is the medal, of course! But this will not happen this year. The skaters want to do their best and actually show that Pakistan is such a good country, regardless to what anybody else may think.
Indeed, the truly aim has nothing to do with the ranking of the race. Mohammad wants for the people to know about Pakistan in different terms. He wants for the people they meet in Italy to think about the people of Pakistan, not the government.
There is also a cause behind these participations at the World championships, a deep one. Mohammad' gaze changed and his voice became serious. He had not dared or taken the time to talk about that last year. This year, he decided to share a bit of his personal life to give us a key to understand, not only what personally led him to get invested in speed skating, but also the global situation in Pakistan. Mohammad's older brother actually died because of drugs when he was 27, which Mohammad could not help. Since then, he decided to take sport seriously because he thinks that it is the only way to help things change. "Losing a loved one is not easy", he says before adding that "Young people in Europe may not know that all those wars bring not only weapons, but also drugs". Sports may help young Pakistanis to get away from drugs and weapons…
Mohammad wants for the skaters from all around the world to know better about his country. That's why he says to every one of you, to every one of us: "Don't think Pakistan as a country, Pakistan is not a bad country made of bad persons. Instead, think as good and bad persons everywhere in the world."
Mohammed left us that Thursday night in San Benedetto saying those words… "I am proud to be a Pakistani and will continue doing good representation as the true ambassador of Pakistan, without any benefit but for Love and Peace!
We look forward to meeting you next year in Oostende, hoping that your delegation does not face the same diplomatic difficulties. Thank you Mohammad, thank you Meher and Meher, and best wishes to all of you!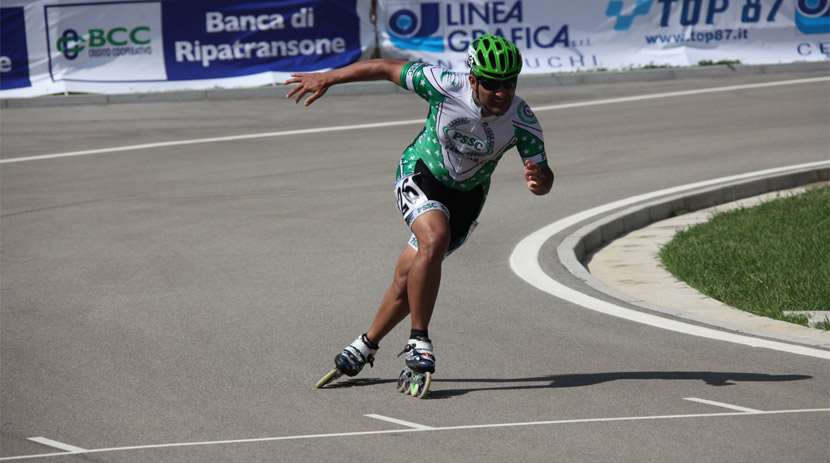 Useful links
World Tour on the Track of Yeosu: the Pakistani delegation
World Tour on the Track of Yeosu: Welcome to Australia!
World Tour on the Track of Yeosu: Venezuela
World Tour on the Track of Yeosu: The Argentinian Delegation
World Tour on the Yeosu track: the Indian delegation
World Tour on the Track of Yeosu: The South-African delegation
World Tour on the track of Yeosu: The Singaporean Delegation
Episode 3 : The Delegation of Sweden at the European Championships
Episode 4: The Czech delegation at the European Championships
Episode 6: the Slovenian delegation is not in shape…
Episode 7: The delegation of the Magyar country
Episode 8: no Copernican revolution in Poland…
Episode 10: a Viennese waltz in three steps
By Léa Réguer-Petit
Photos: Daniel Busser
Auteur