Interview with Katharina Rumpus, Germany (Powerslide Matter World Team)
Katharina Rumpus (Powerslide Matter World Team) comes back from 2012 Inline Speed Skating World Championships with two titles and a silver medal. A nice result! Interview with the German skater…
Presentation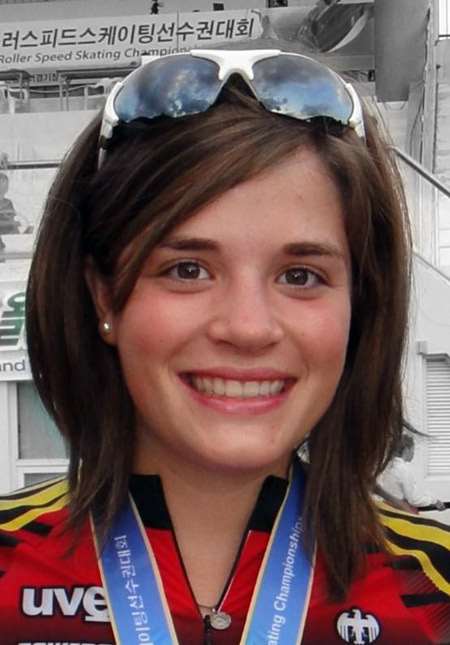 Name: Rumpus
First name : Katharina
Country: Germany
Born in: Heilbronn
Lives in: Heidelberg
Nickname: Kathi
Date of birth: 14 May 1993
Height: 168cm
Weight: psssst ;)
Begins to skate in: 2001
Category: senior Elite
Job/studies: stuyding maths and sports
Strengths: strong in the rain and packsprints in marathons
Points to improve: points/elimination races
Other sports: biking, ice-skating…
The last film she saw: the cat on the hot tin roof
Favorite music: CRO, Reggaeton etc.
Video games: don't like games ;)
Readings: "PS: I love you" by Cecelia Ahern
Like: My family, friends and sunshine
Dislike: lies, unfriendly people
Qualities: always smiling!
Faults: She's a bullhead!
Club: SSF Heilbronn
Team: Powerslide Matter World Team
Best memory: My world championship titles 2010 and 2012
Worst memory: losing my last wheel at the World Championship Marathon in China 2009
Languages: German, English, French and Spanish
Alcohol or fruit juice? Fruit Juice
Ice-skating or roller-skating? ROLLER-SKATING !
Road or track? Road
Sprint or marathon? Marathon
Hard or soft wheels? Hard wheels
Beach or montain? Beach :)
Morning or evening? Evening
Cheese or dessert? dessert
Rap or techno? rap
Soccer or rugby? I'm bad at both :D
Simple or double push? Trying to do a double push, but I'm more a simple pusher haha ;)
Titles
2012 World title in marathon
2012 World title in 5000m relay on the road
Silver medal in the 1000m on the track
Interview
When did you start skating?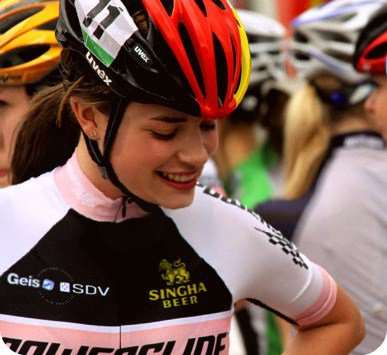 I raced for fun a road race in my region and then I got infected ;)
Did you try other sports?
Yes, as a child I participated in atheltics competitions, tryed my best as a tennis player and competed in skiing races. But no sport satisfied me as much as inline-skating.
What did you achieve in those World Championships?
Those World Championships went perfect for me: I won the marathon and the relay on the road and got a silver medal in the 1000m on the track.
What is your favorite distance ?
I love 1000m, elemination races and the marathon.
Which races will you participate in?
My next race will be the big BMW Berlin Marathon. Hope my teammates and me can do well there :)
Who are your main opponents?
At those world championships for sure the columbian girls. They won every single race except the marathon and the relay on the road hehe :)
Who is composing the German Team ?
In my category I'm racing together with Alisa Gutermuth from Darmstadt and Carolin Zielke from Lechtingen.
German skaters really improved in 5 years, how do you explain that?
I think that we have a really good junior program in Germany. The junior national coaches stayed since 8 years the same. They accompany us through all our junior career and really help us to improve and achieve our goals. They know our strengths and our weaknesses perfectly. At Europeans and Worlds, we feel like a big family, maybe this is our little secret.
Can you tell us a few words about roller skating in Germany? It seems really popular…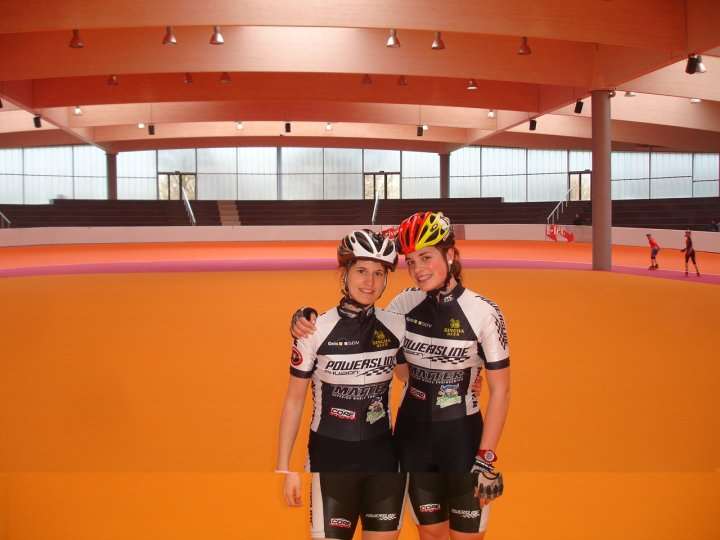 Thanks to the Arena Geisingen and the Uhrig family, we have the best and most beautiful track of the whole world now in Germany. But anyway, I wouldn't say that roller skating is popular in Germany. In my city for example we have no track. My club has to train on a parking place.
About roller-skating and women: how do you explain that the number of women decreased in the races?
I really have no answer for that! I mean in every sport the number of men is higher…
About your future: we heard You are starting studying engineering …
Haha! no that's a rumour! I'm starting to study maths and sports in October. Really looking forward to it!
About ice-skating: Do you have Olympic goals?
Last year, I started ice-skating and I want to improve this year. Participating at Olympics for sure is a big dream, maybe it will come true one day.
What would you say to women to motivate them to start skating?
The scars on your knees make you look very sexy ;) Haha!
Anything to add? (free expression)
Thanks for the interview! See you soon!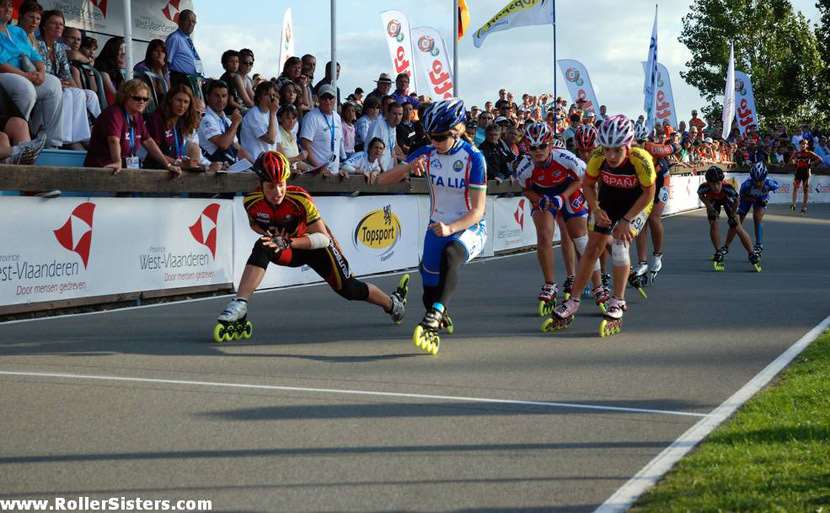 Links
Interview : Ewen Fernandez (Powerslide Matter)
Interview with Bart Swings, leader of Powerslide Matter World Team
Interview with Felix Rijhnen, Germany (Powerslide Matter World Team)
By Alfathor
Photos: Rollersisters and All rights reserved
Auteur