Interview: Sergio McCargo, Argentinean manufacturer of custom inline boots
Manufacturers of custom inline boots have a huge responsibility to provide skaters with perfect shoes that combine comfort, precision and performance. Argentinean Sergio McCargo has teamed up with German brand Powerslide to equip skaters around the world. A meeting…
Interview with Argentinean custom boot specialist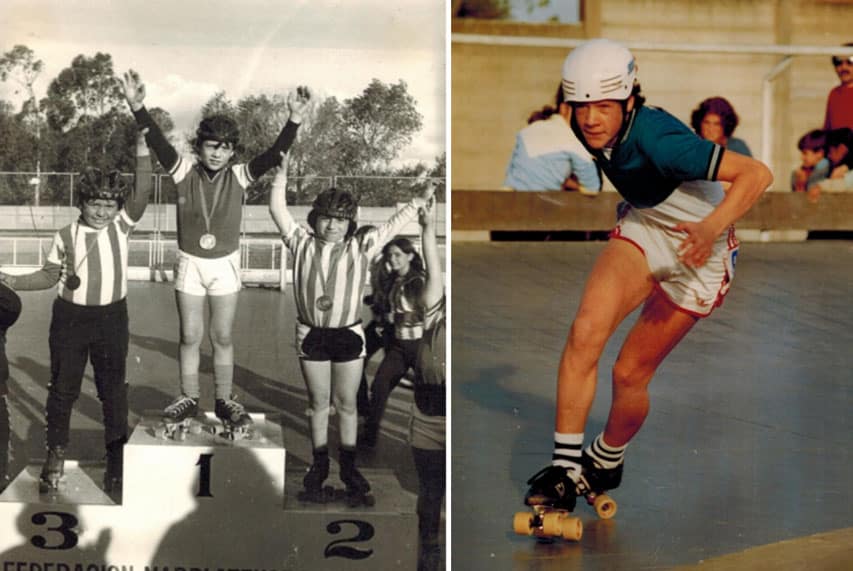 Hi Sergio, how old were you when you started roller-skating?
I started when I was about 5 years old. At home we were six brothers and we all took part in roller-skating competitions. We were really a roller-skating family! Two of my brothers and I had the honor of representing Argentina on the national team from 1987 to about 1997, for about 10 years.
I feel really lucky to be able to compete at a time when skating was going through a great development and technological changes. At the age of 12 I started roller-skating on wooden wheels. Then I experienced the introduction of polyurethane wheels. I also made the transition from quad to inline. The 1992-1992 season was a real turning point with the introduction of inline speed skating. Between 1988 and 1992 I took part in 5 world championships.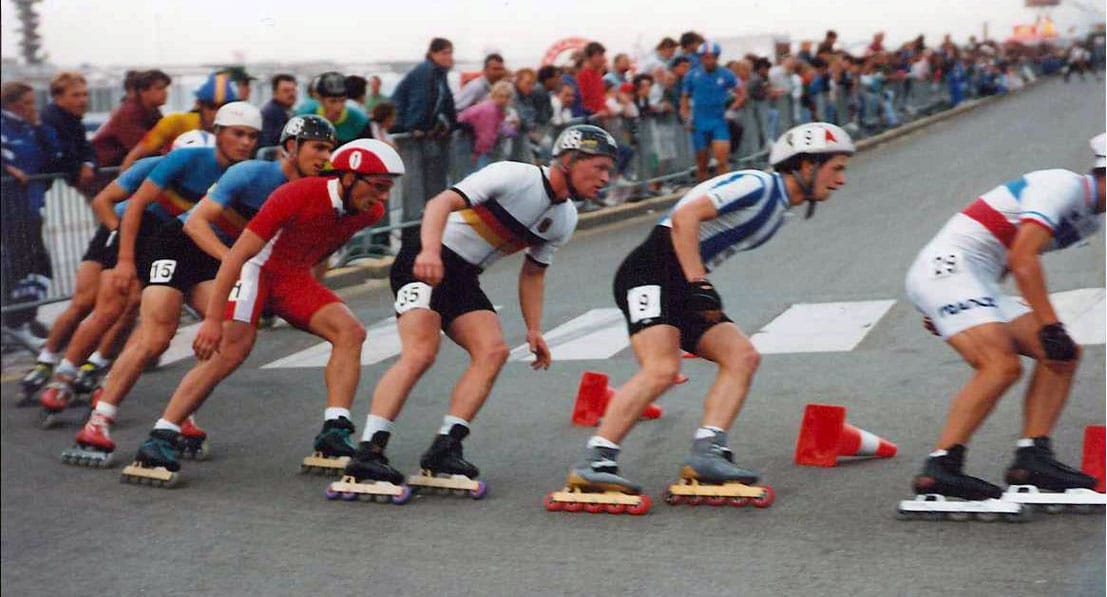 What made you decide to make custom- made boots?
I first became interested in making skates when I was in college. At the age of 17 I started building quads (traditional roller skates) with my brothers. When inline skating came up, I tested the fast inline skates that my coach Carlos Lugea made.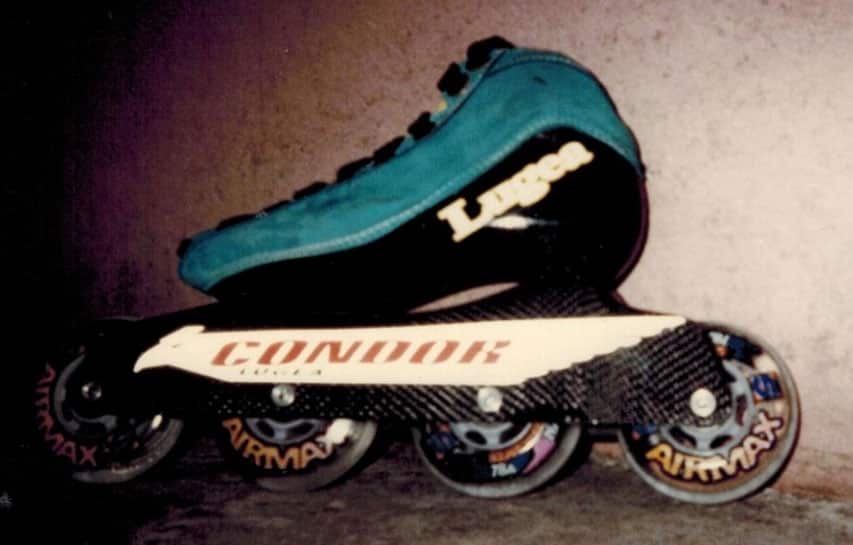 I attended a technical school and graduated as a mechanical engineer. After graduation I studied mechanical engineering at the university for 3 years.
In the last years of my athletic career I also designed and developed one of the first carbon frames for the Lugea brand. I used a method that enabled me to design a one-piece laminated carbon piece with reinforcements inside. So I can say that I made frames first and then shoes. First frames for quads and then for inline skates. Then came the carbon frames and finally the development of clap-frames, also made of carbon. I made a prototype for an Italian brand. Finally, the production of custom-made shoes was added later.

It seems that you found your way early…
Yes, from 1999 to 2004 I moved to Italy. During this time I worked with the roller manufacturer ProSkate Factory, for whom I developed many different products, such as top-of-the-range skates. In fact, they were used by most of the skaters of the Italian Olympic team at the Winter Games in Turin. I also designed shoes for Fila, as well as standard- and clap-frames.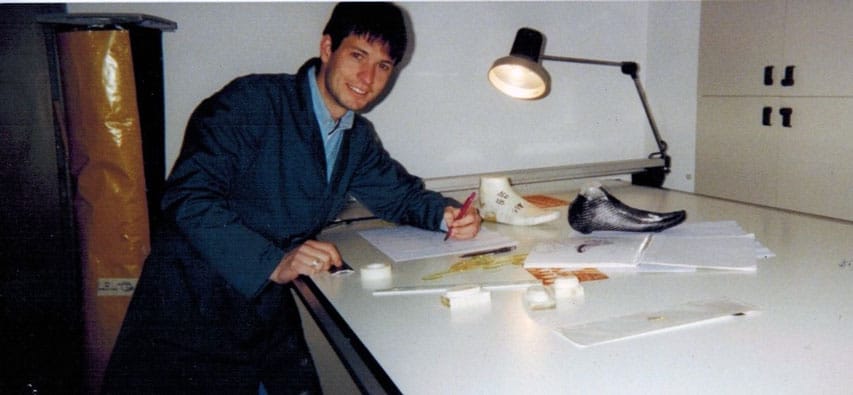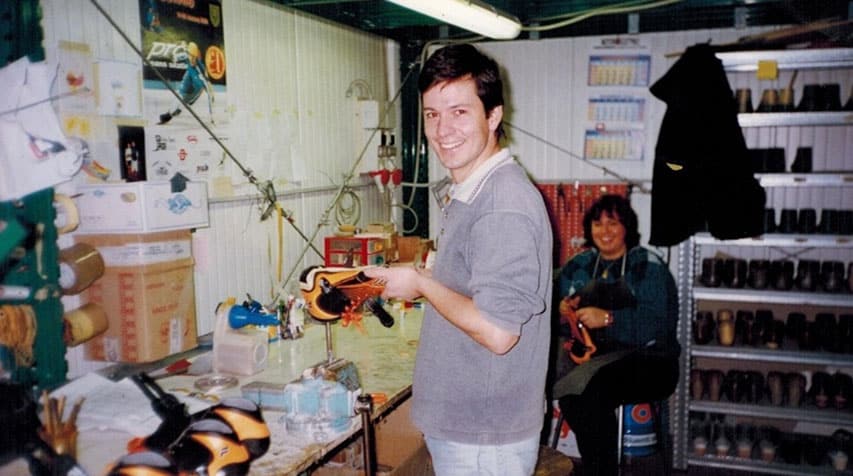 The possibility of getting different types of new materials, such as carbon prepreg, was a real breakthrough. My experience in manufacturing carbon shells (for shoes) grew continuously. I gradually gained professionalism by making different products, such as the first carbon shoe for figure skating, but also different samples and small productions, such as carbon-based bicycle shoes, among others.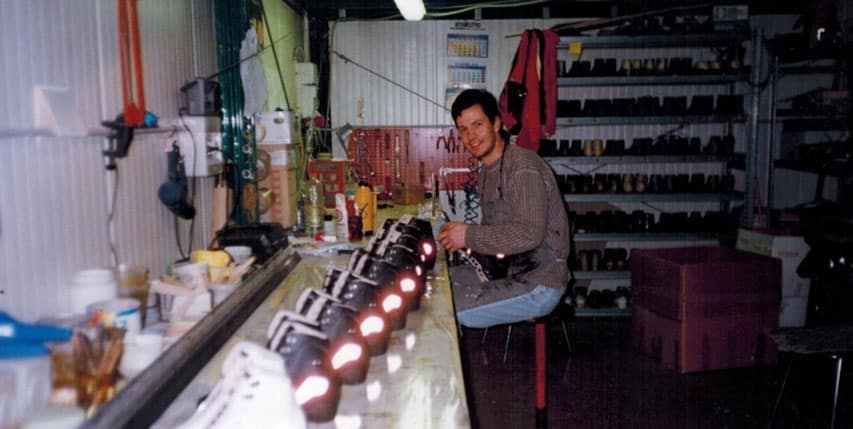 Why did you come back to Argentina?
In 2004 I decided to come back and start my own business. I opened a "laboratory" specialized in custom-made shoes for skating and figure skating. And so "McCargo Boots" was born. At first we also produced custom-made shoes for Luigino for the South American market.
How did the cooperation with Powerslide come about?
In 2007 my goal was to establish myself on the world market in the long term. At that time Powerslide was looking for a manufacturer of quality custom-made shoes. I exchanged ideas with my good friend Matthias Knoll, the boss of Powerslide, and that's how our mutual story began.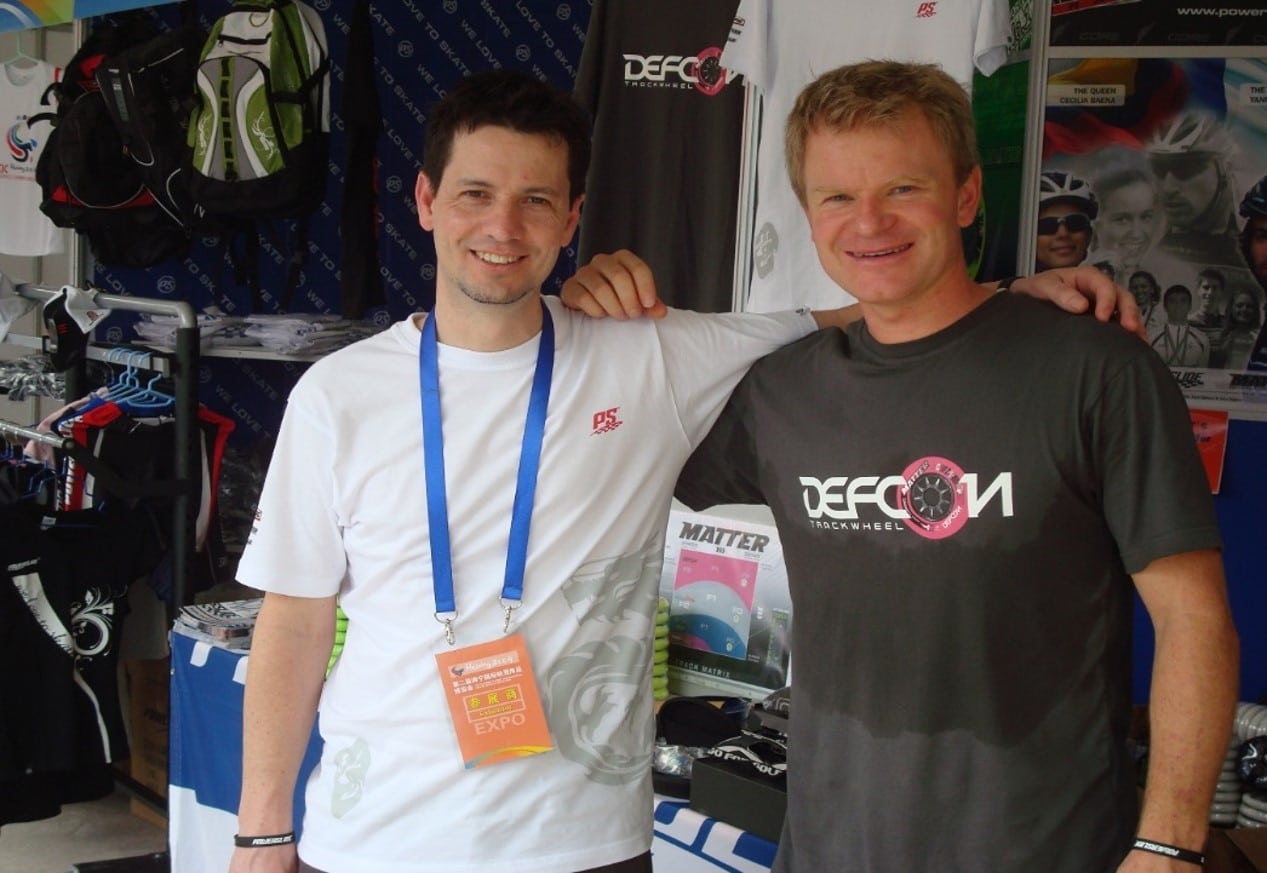 Our relationship with Powerslide is based on the production of custom-made shoes, but also on many other products, such as soles and the development of shoe shells for various shoe models, be it for racing skates, quads or freeskating. In their manufacture we rely on the experience we have gained over the years in the various disciplines, be it speed skate racing, long distance/sprint, speed skating, or ice and roller skating. These are rolling or sliding sports, but they really do have very different needs and characteristics.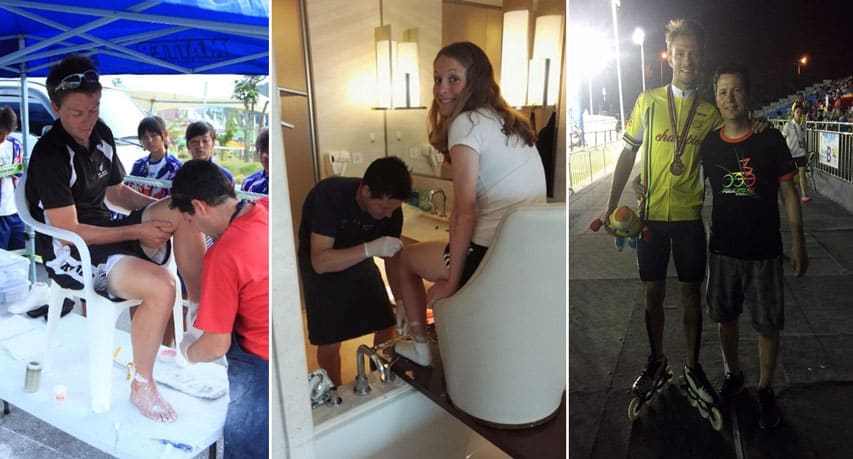 As you know, Powerslide does not lack innovation. The creation of improvements such as the Trinity concept or the 3 wheels are very demanding tasks, as they require a thorough examination of the structure of the soles of the shoes. We have been working together for over 12 years now. It is an honour to produce lasts for famous skaters like Felix Rijhnen, Katharina Rumpus, Scott Arlidge, Bart Swings, Laethisia Schimek, Sandrine Tas or Peter Michael … the list is long!
The production has taken on a different scale…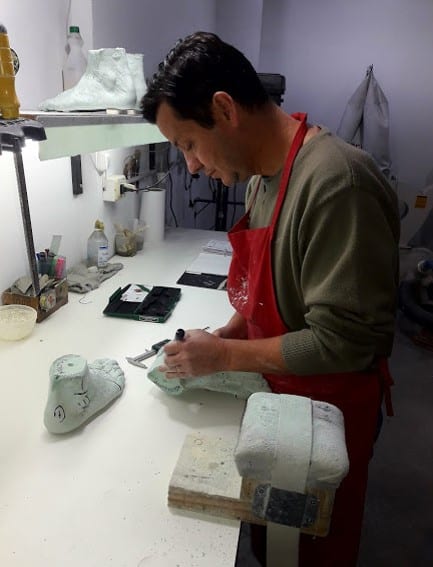 Yes, the production of custom-made shoes is a special activity. We have introduced a strict production process. Powerslide has helped me to develop my activity and the quality of my products.
"Our will is to try to give the athlete what he expects every time we make a custom-made shoe, according to our understanding of his needs".
For us, the best shoe is the one in which the skater feels comfortable. For this reason, we personalize the manufacturing process to the maximum by first filling out a form with all the runner's information, such as the technical characteristics that the runner wants in his shoes. We also indicate exactly which shoes he has already worn and what problems he has had in the past.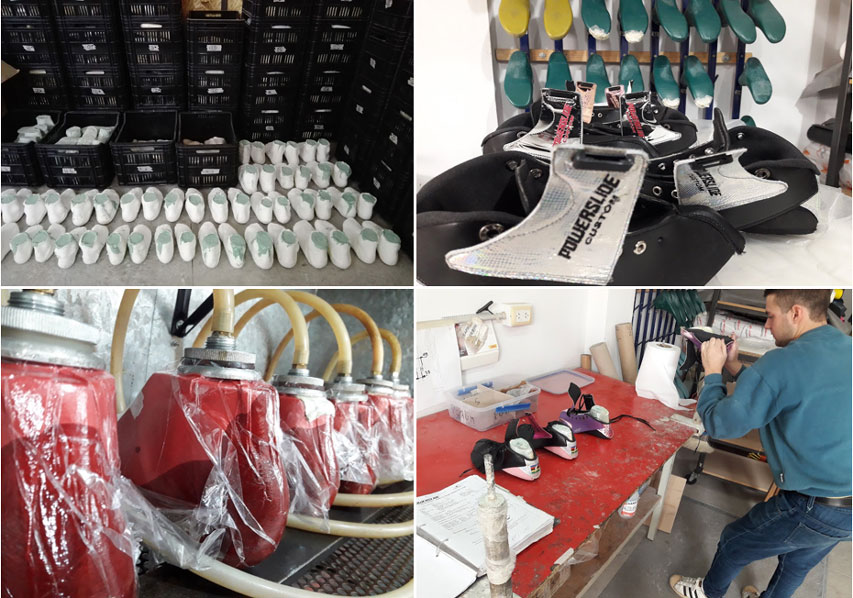 An anecdote to conclude?
Yes, I once secretly made custom shoes for inline skaters, sponsored by other brands … I also remember a day when I was behind with my production and I had to catch up on work in a bathroom during a whole championship!
Successes
9 first places in international competitions
Gold medal winner at the Pan American Championships, as well as numerous silver and bronze medals
4 bronze medals at the Pan American Games
4 bronze medals at the world championships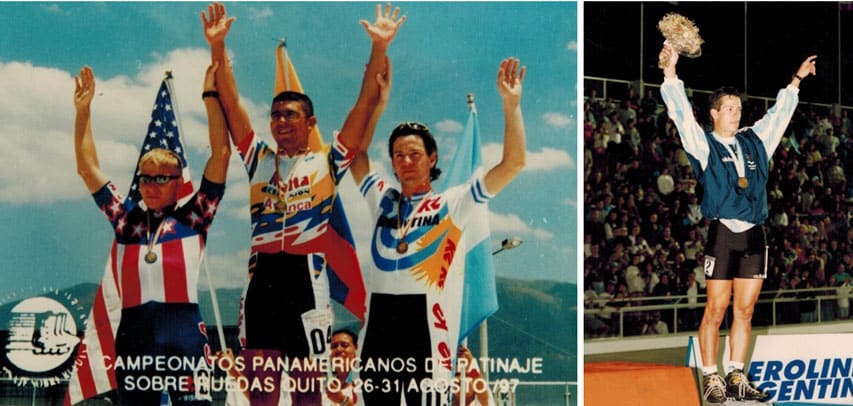 Links
Auteur
Traducteur
Laethisia SCHIMEK
''SCHIMEK''
Laethisia Schimek est une patineuse professionnelle de l'équipe Powerslide. Elle est spécialisée dans le sprint et plus particulièrement sur 100 m où elle a été médaillée à l'occasion des championnats du Monde. Laethisia est en charge des traductions anglaises et allemande de REL !