Chloe Seyres's band Akouphën: (not) sorry music video
Par alfathor | Publié le 13 June 2012 | Mis à jour le 2 November 2020 | Catégories : AllAll | Sous-catégories : Featured articles | 3179
| Tags : Akouphën(not) sorrymusical videochloé seyres
Most of you probably already know Chloé Seyres, the famous slalom skater. Chloé is also part of an electro-rock duo with TBJ. Second album of Akouphën …
Chloe Seyres's band Akouphën: (not) sorry music video
Presentation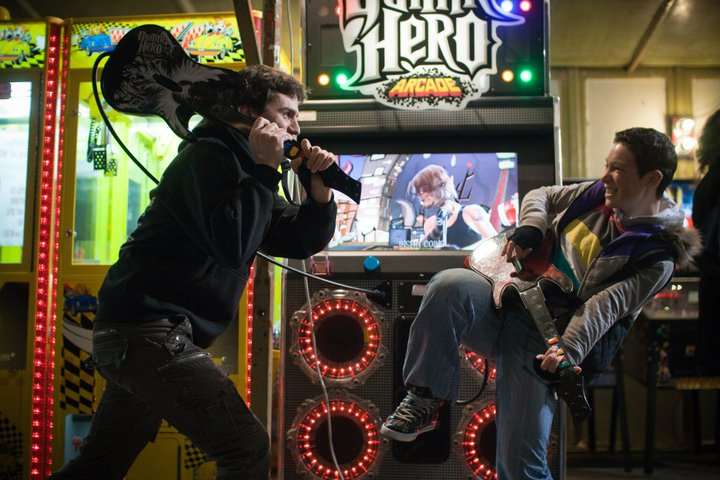 In order to celebrate the CD release of their 2nd album (ΣLΣVΣN, ©2011), Akouphën, a French electro-rock band made of Chloé Seyrès and TBJ, issue an official videoclip: "(Not) Sorry" is a compromise between pop and dubstep, and rides the wave of brostep music.
The album being auto-produced, Akouphën took the liberty of crossing music styles to compose the 11 tracks (and the bonus but this is secret), combining them with a good dose of electro: drum'n bass, rock, pop, dubstep, trip-hop…
The lyrics are in English and deal with happiness, disappointment, indecision, love, roller-skates (check out "Shit Talker" and "Gross Beat")… Everyday life described with irony, poetry and even a little cynicism here and there.
Enjoy the viewing and listening!
You liked the video?
You can find the track in its complete album version in streaming on the Facebook FanPage of the band. The most curious of you can also go and have a look at the acoustic version on youtube !
You want more info on the album?
The virtual version of ΣLΣVΣN was released on iTunes and CDBaby on the 11.11.11 (how else could it be?) and the CD version is now available on the website of the band, in the "AkouStore" section.
A little anecdote?
The instrumentation of the song "Falling up" was used as the soundtrack of Chloe's last Seba profile!
Chloé Seyrès, profile winter 2010 from SEBASKATES on Vimeo.
More info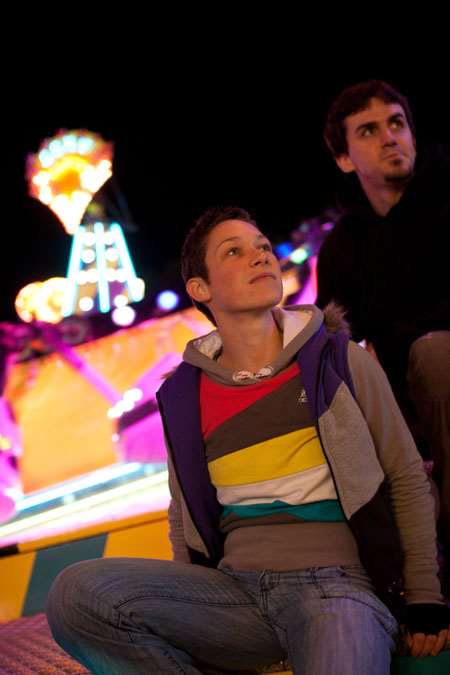 Released: 11 November 2011
Lyrics and Vocals : Chloe
Music : TBJ
Mix & Editing : Akouprod
Mastering : Mobo @ Conkrete Studio
Cover Art : Kaa & PR-Graphisme
Tracklist
No Manual
Roundabout
Game Boy
Make It Roll
Textpectation
Falling Up
Catch 22
Shit Talker
Where Does It Go Wrong
(Not) Sorry
Gross Beat (+BONUS)
Useful links

Information and previews of 1st album « FACE.A » (2007)
Informations and previews of 2nd album « ΣLΣVΣN » (2011)
Akouphën's WebSite
Facebook FanPage
Youtube Page
Texte : Bobby McGee
Illustrations : Lightpunk
Auteur
Alexandre Chartier
''alfathor''
Alexandre est le fondateur et webmaster de rollerenligne.com depuis 2003. C'est un passionné de roller en général, tant en patin traditionnel qu'en roller en ligne. Il aime le patinage à roulettes sous tous ses aspects : histoire, économie, sociologie, évolution technologique... Aspirine et/ou café recommandés si vous abordez un de ces sujets !