2016 Women's World Championships of Rink Hockey : First Day
Par COMMUNIQUE DE PRESSE | Publié le 25 September 2016 | Mis à jour le 3 November 2020 | Catégories : Allrink-hockey and hardball hockeyAllrink-hockey and hardball hockey | Sous-catégories : Featured articles | 2829
| Tags : rink hockey world championshipsWorld championship roller hockey2016 world rink hockey championships
The 2016 edition of the Women's World Championships of Rink Hockey officially started on September 24th, in Iquique, Chile, with three games: Italy-Egypt, Argentina-Colombia, Chile-USA; and the opening ceremony…
Summary of the Games
Group A: Italy 16 – 0 Egypt
The opening game of the 2016 Worlds of Rink Hockey opposed experimented Team Italy to young Team Egypt. The Italians dominated the game and imposed themselves with a gigantic score of 16-0. The championship is an opportunity for Egypt to assess the length of the road ahead before they can reach the highest level. The Egyptian players were enthusiastic and willing to learn. They showed admiration and respect to their opponents despite their loss.
In this one-way game, Giulia Galeassi scored four goals, Maria Teresa Mele three, Pamela Lapolla, Alice and Elena Sartori Tamiozzo scored two goals each, Francesca Maniero, Elena and Erika Ghirardello Toffanin scored one each.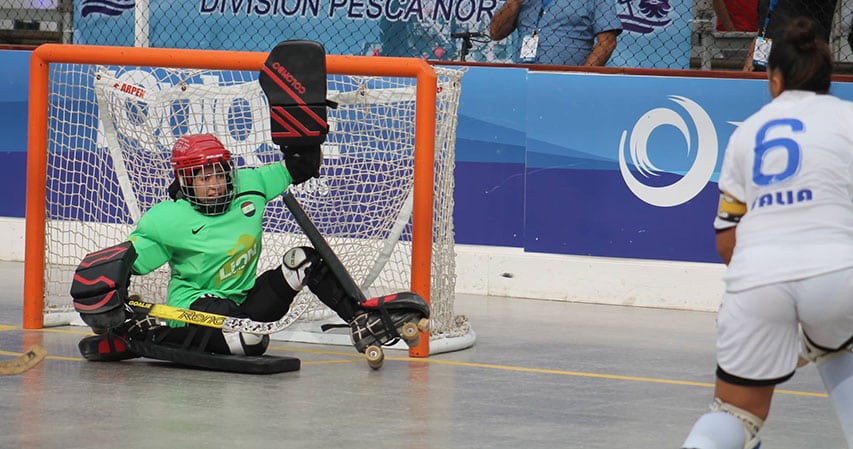 Group A: Argentina 9 – 1 Colombia
Despite quite a heavy score in favor of the current World Champions' side, Colombia showed efficient opposition in this South-American derby. The Colombians were combative and tried to speed up their game, but couldn't contain the fast strikes of the Argentineans. Argentina are making their presence felt this year again: Daiana Silva scored four goals, Valentina Fernandez did a double, Luciana Agudo, Adriana Gutiérrez and Salomé Rodriguez all scored one goal.
Catalina Martinez saved the Colombian honor in scoring one point.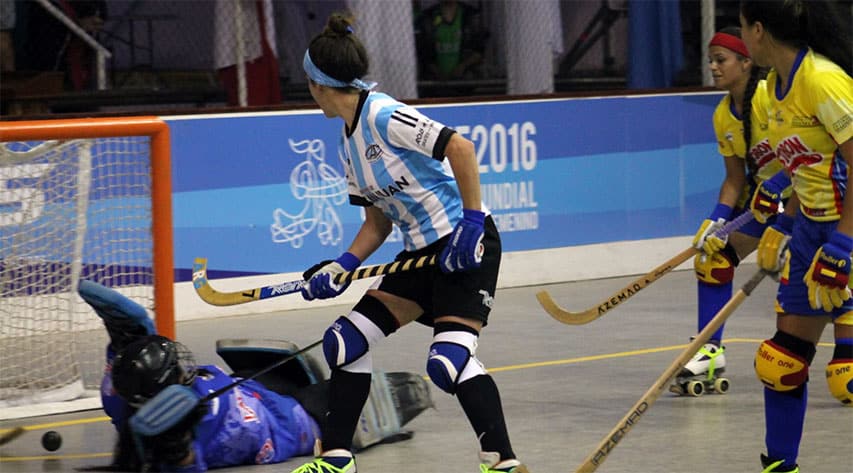 Group C: Chile 12 – 0 USA
In group C, Chile has a great start in those world championships, hosted in their own country. The local players imposed themselves with ease, 12-0, against the USA. Catalina Flores scored four goals, Gigliola Berloffa and Francisca Donoso scored two, and Beatriz Gaete, Francisca Puertas, Caroline Zuniga and Fernanda Urrea scored one goal each. Next game for Chile: on Monday afternoon after a day off.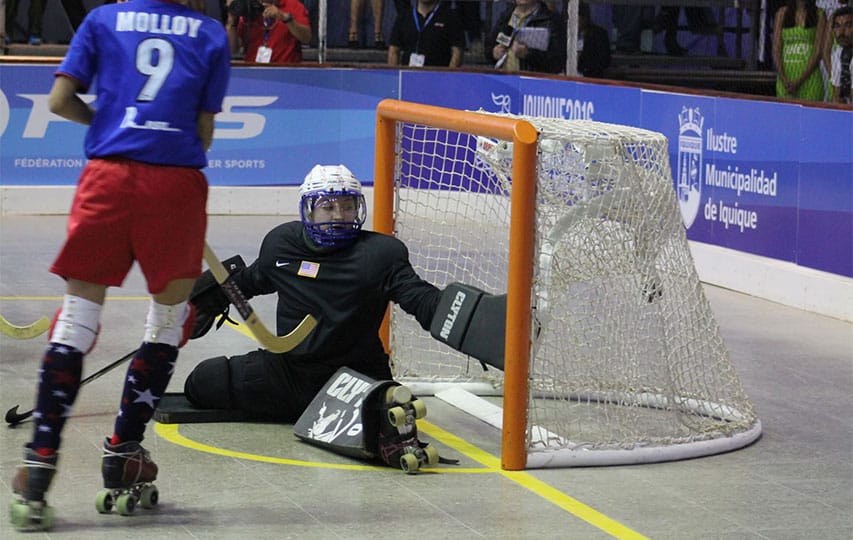 The Opening Ceremony
A few meters from the sea, on the beach of Iquique, where is built the hockey field of the 2016 Worlds. After a reminder of the safety instructions in case of an earthquake or tsunami, may the festivities begin! The parade of the nations opened the ceremony. All the teams marched around the field and greeted the public. the show highlighted the cultural diversity of Chile through fancy and colorful outfits; a trip into the Chilean mythology with the dancers -of all ages- of the Wayna Wara group; artistic skating demos by Carolina Schiaraffia… And last but not least, many local personalities and FIRS representatives gave speeches: Jorge Soria (mayor of Iquique), Armando Quintanilla (vice-president of the FIRS), as well as Natalia Riffo (Chile's Minister of Sport).
Now let the competition continue…!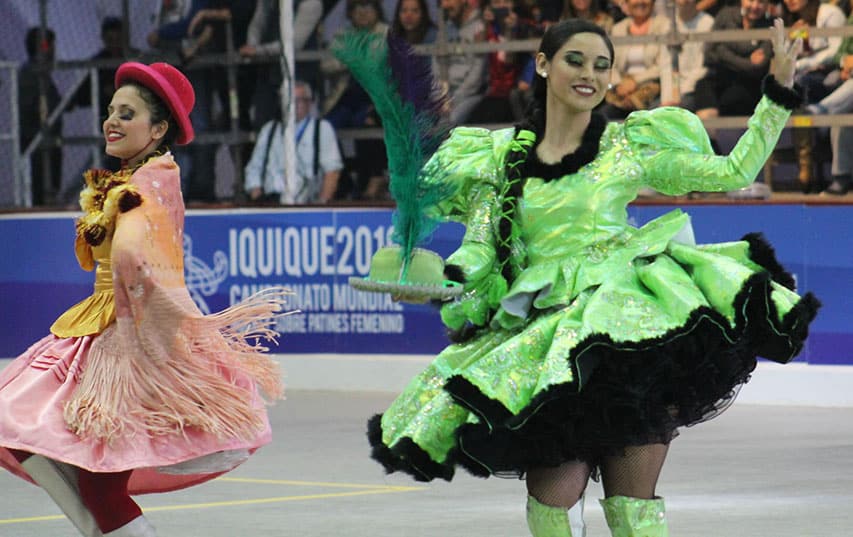 Useful links
Visit our page on the 2016 Women's World Championships of Rink Hockey in Iquique, Chile
Official Website of the Competition
Photos : organisation
Auteur
COMMUNIQUE DE PRESSE
''Press Release''
Le communiqué de presse est le meilleur ami du journaliste en panne d'inspiration ! Merci à l'ensemble des clubs qui nous font parvenir des informations sur leurs événements à venir, leurs résultats de matchs ou de courses et bien d'autres choses utiles à partager...